你爱嚼口香糖吗?你想吃龙虾吗?没事儿你会在自家"裸奔"吗?千万别以为这都不是事儿!在地球的某些角落,这也是"犯罪"啊亲!盘点全球十三种奇葩违法行为,今天我们就来普普法吧!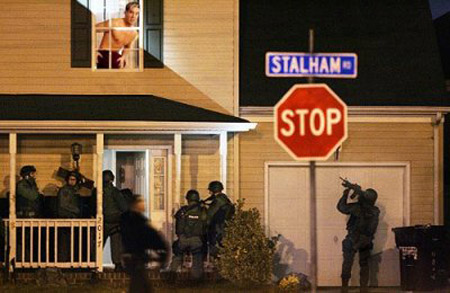 Indoor Nudity (Villahermosa, Mexico)
墨西哥比亚埃尔莫萨严禁室内裸体

The usual ban on outdoor nudity, or at least male outdoor nudity, is fully supported by us and we recognize it as one of the great achievements of modern civilization. The town of Villahermosa, Mexico, however, has decided to take it a step further.

Citing a lack of morality, Villahermosa's town council has halted its citizens from wandering about their own homes, swinging in the breeze.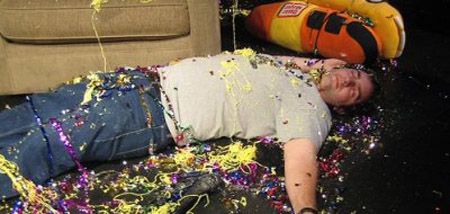 Silly String (Los Angeles)
美国洛杉矶万圣节禁放彩带

In LA, there is a scourge that few people dare mention out loud. It is not only nefarious, but remarkably retarded. It is Silly String. For years, citizens faced each Halloween on Hollywood Boulevard, hiding away and hoping for the madness to end. Finally, one heroic Captain America stood up to the terror of Silly String and put a stop to it, banning it under penalty of a $1,000 fine.

The ban is for just one night out of the year--Halloween--and resulted from complaints that random Silly String sprayings resulted in fistfights during the usual Halloween street gatherings.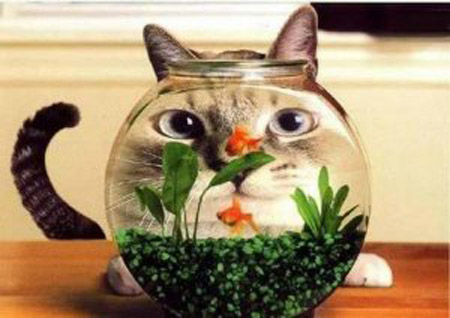 Fishbowls (Monza, Italy)
意大利蒙扎禁止在玻璃鱼缸中养鱼

While poverty, the environment, prohibition, chlamydia, dog racing, incest and overactive sweat glands are all that trouble North Americans from day to day, in Monza, Italy they have all that back-burnered so they can deal with really intense thing like what happens to a fish if you keep it in a fishbowl.

Do you know what happens to a fish if you keep it in a fishbowl? It sees the world all messed up, that's what. The cleaned up version, according to town council is that a fishbowl provides "a distorted view of reality." So it's kind of like the fish Matrix. Only we're the machines.

Luckily for the fish, the council has banned the bowls in favor of square aquariums which, presumably, represent a fish's depressing reality in an accurate and heart warming fashion.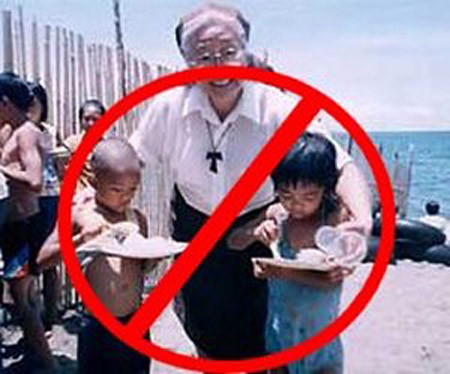 Feeding the Homeless (Las Vegas)
美国拉斯维加斯给流浪汉提供食物有罪

Some people may think that homeless become dangerous, bold and insatiably horny once they've been fed. So the Las Vegas city council enacta ban on feeding the homeless.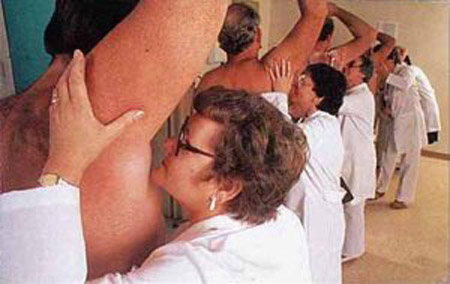 Being at the Library Whilst Having Body Odor (Houston)
美国休斯敦禁止携狐臭进入图书馆

Literacy and smelling bad have gone hand in hand for years. We're too busy reading. We don't have time to shower.

The Houston city council was not about to have this trend continue however, and has banned the fetid stink of body odor in the town's libraries.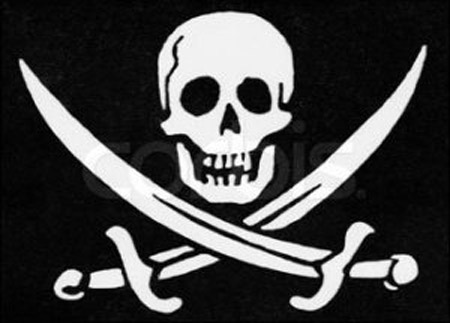 The Jolly Roger (Stafford Borough, England)
英国斯塔福德区海盗旗被禁

Over in England, the council of Stafford Borough decided to vent its frustrations on a child by banning the pirate flag from being flown at a 6-year-old's pirate-themed birthday party. The council must have figured that pirates are known to be a crafty bunch, and if they planned to rape and pillage the neighborhood, a 6-year-old's birthday party would be the perfect cover.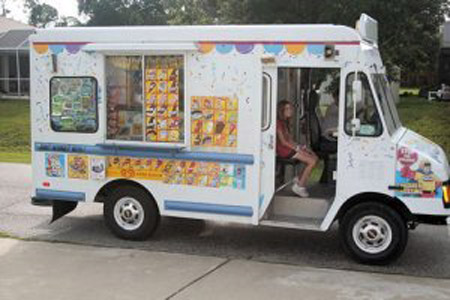 Ice Cream Truck Music (Stafford, New Jersey)
美国新泽西州不准冰激凌车播放音乐

In 1998 Stafford Township, New Jersey voted 4 to 2 to ban the disruptive and potentially deadly music played by ice cream trucks.

We can think of two possible reasons for this. One is the known fact that no one under the age of 30 can resist sprinting out into the street at the sound of a passing ice cream truck, which probably causes millions of injuries and deaths every year.

The other and perhaps more likely reason, is that the ban was enacted by the same people who hate it when children step on their lawn and like to water their driveway every Sunday at 5 a.m.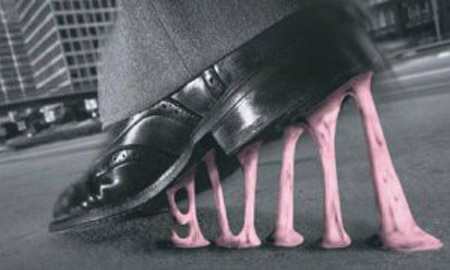 Chewing Gum (Singapore)
新加坡禁止吃口香糖

Singapore's reputation for strict laws often makes international news. They're sick of your shenanigans and they're not putting up with them any more.

Therefore, in 1992 Singapore banned chewing gum. The problem was ne'er-do-wells were sticking their used gum under chairs, in mailboxes and keyholes and on the door sensors to Singapore's subways, so they decided to just have the whole product stricken from existence.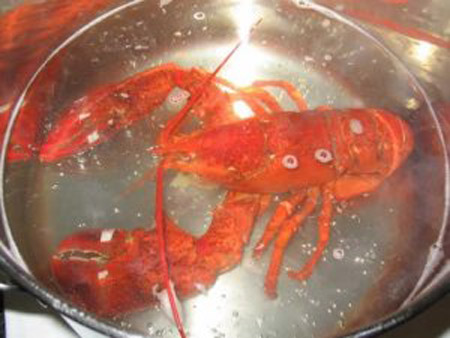 Lobster (Reggio, Italy)
意大利瑞吉欧禁止食用龙虾

The town of Reggio, Italy can't stomach the pain that lobsters have to endure in order to be eaten. Arguably every animal is having a bad day if it ends up on a dinner plate, but the fact lobsters have to be boiled was too intense for Reggio town council and they have now banned it.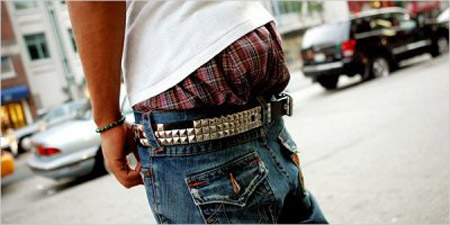 Saggy Pants (Delcambre, Louisiana)
美国路易斯安那州的德尔坎伯市禁穿沙基裤

Rather than waiting for the whole saggy-pants fad to pass on its own, this Louisiana town put a ban on pants that show off a person's underwear at a cost of $500 to offenders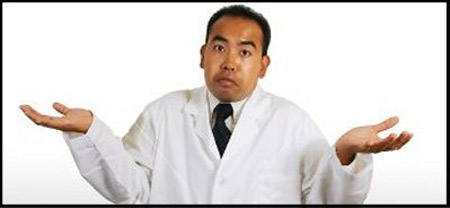 Excuses (Megion, Siberia)
西伯利亚梅郡市禁止找借口

In a move that is either insane or the most awesome thing ever, the mayor of Megion in Western Siberia has banned the use of excuses by city officials. Bureaucrats are no longer allowed to say the following phrases: "I don't know," "It's lunch time," "It's not my job" and "It's impossible" amongst a list of more than two dozen other phrases that generally piss people off when coming from the mouths of government officials.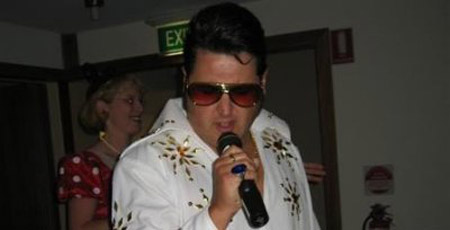 Karaoke (Lilbum, Georgia)
格鲁吉亚利尔伯恩禁止卡拉OK

As we all know, karaoke is the tool of the devil. The city of Lilburn, Georgia has put its foot down and said enough is enough. The mayor says he doesn't want clubs in his town and is pretty sure once karaoke starts up, it's just a small step before toddlers are starting fires and people who sing off key will be smuggling cocaine to their gun-running friends across town.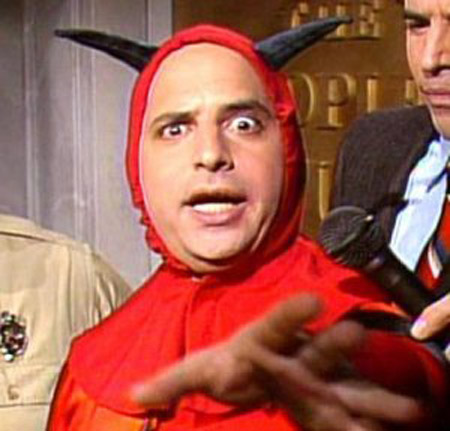 Satan (Inglis, FL)
美国佛罗里达州英格力斯"封杀"撒旦

In 2001, the town of Inglis, Florida took the proactive step of banning Satan, something most other Godless towns have been too lazy to do.

The mayor issued a proclamation that actually contained the words "Satan, ruler of darkness, giver of evil, destroyer of what is good and just, is not now, nor ever again will be, a part of this town of Inglis." The ban was posted on signs at the entrance to town, just in case the Devil was on a road trip and thought to pass through.